Information on Universal Facilities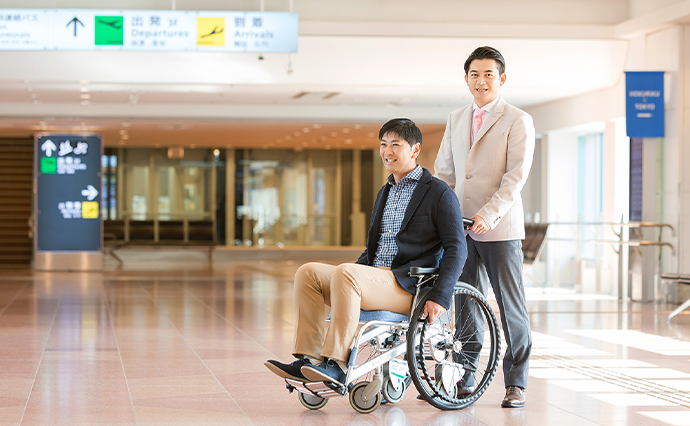 Various universal facilities and tools have been prepared so that everyone who uses the Haneda Airport Passenger Terminal can enjoy a pleasant time.
If you have any difficulties, please visit a nearby Information Counter or ask a concierge for help.
---
List of Facilities / Tools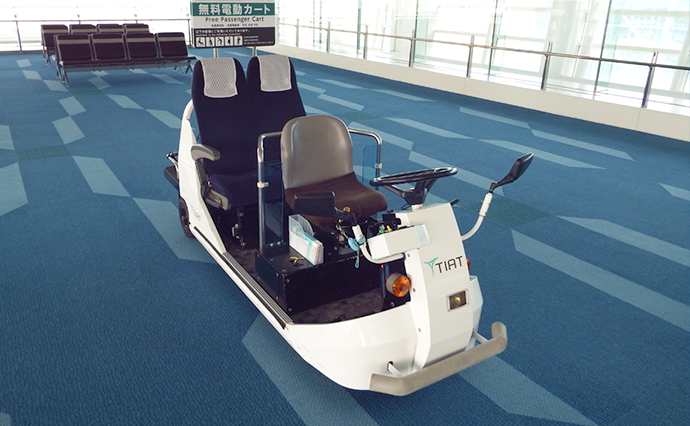 Passenger Carts
A passenger cart-based pick-up service is available in the Airside Area/Arrivals Area of Terminal 3. This service is provided with priority given to customers who have difficulty walking and customers with children.
If you would like to use this service, please notify the Information Counter or the staff of your airline when carrying out the boarding procedure on the day of your flight.
Passenger Carts the arrival area have stopped operating for the time being.
Please note that the number of carts is limited and there are certain usage restrictions.​ ​
If you have any questions, please contact Haneda Airport Terminal Information.
Some airlines provide passenger cart services at Terminal 2 (Domestic).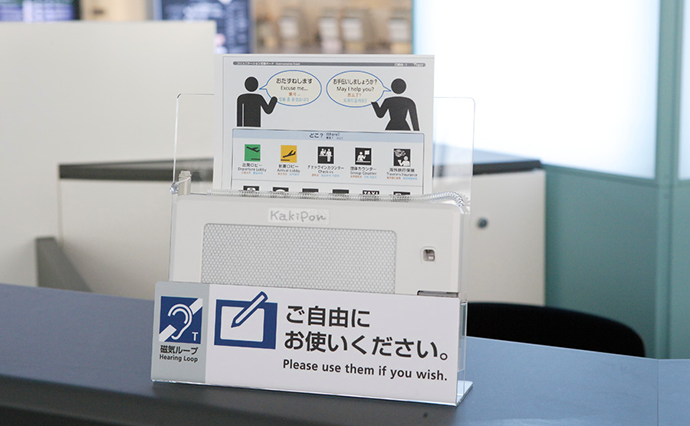 Writing Communication Boards & Communication Support Boards
Writing boards and notepads are available at each information counter as well as at the Terminal 3 airline check-in counters, security check, and immigration.
Communication boards are located at information counters in Terminals 1, 2, and 3.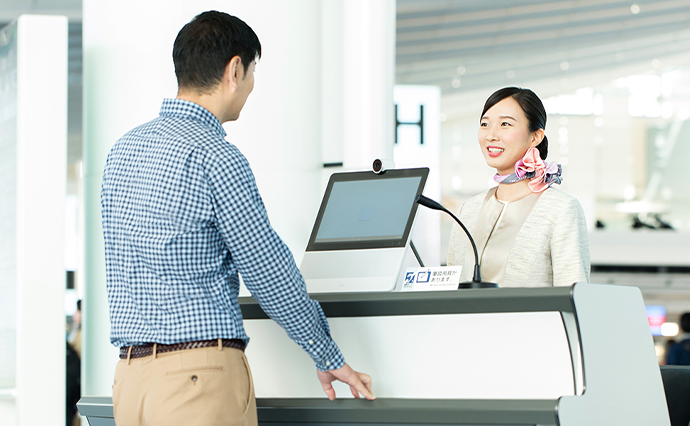 Hearing Loop
Hearing loops are available in the International Flights area of Terminal 2 and at the Information Counter on the 3rd floor of Terminal 3.​ ​
Please ask if you would like to use a hearing loop.
Sign Language Phone
The tablet-based sign language phone is a free-to-use public telephone on which calls can be placed using sign language, immediately connecting a hearing-impaired customer to someone else via a sign-language interpreter.
The sign language phone is installed as part of The Nippon Foundation Telephone Relay Service Model Project.
Only available in Terminal 1 and Terminal 2.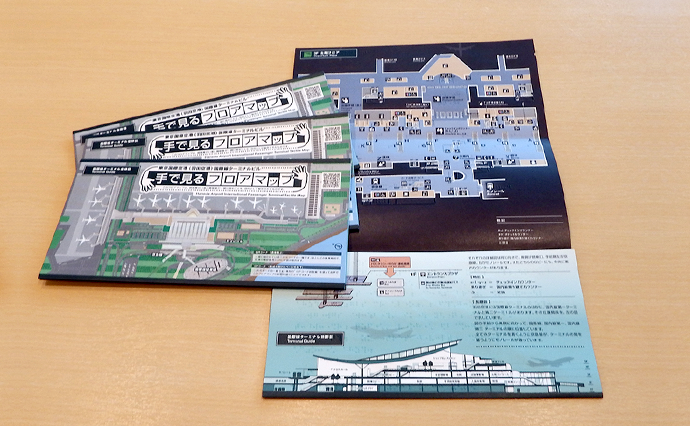 Tactile Map / Braille Pamphlet
Tactile maps and braille pamphlets are available at each Information Counter in Terminal 3.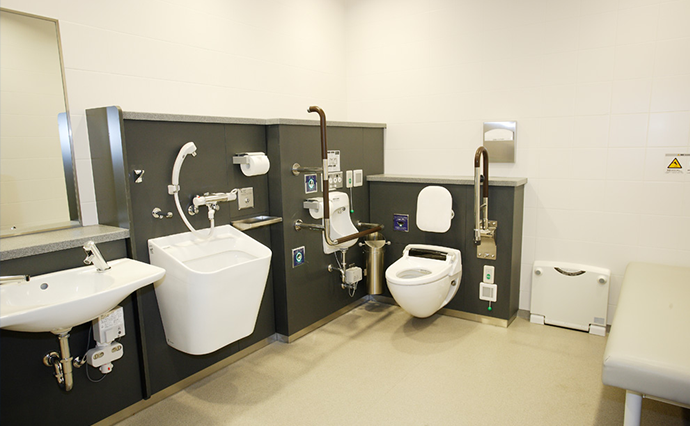 Toilets / Multipurpose Toilets
Spaces are set aside for use by customers using manual wheelchairs and customers carrying suitcases. At the toilet entrance, voice guidance is given to explain the locations of the toilets (men's/women's and multipurpose toilets).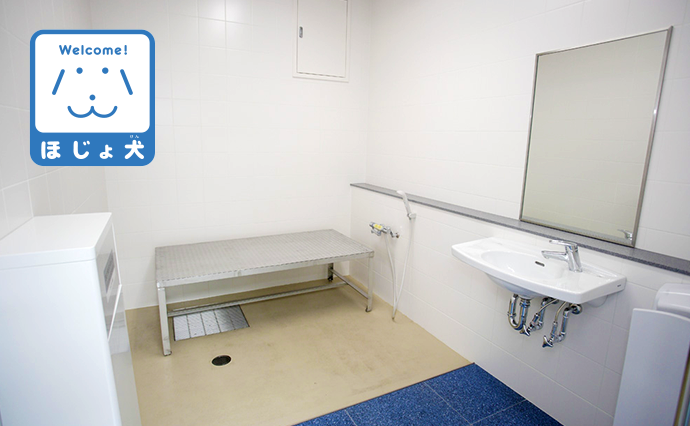 Assistance Dog Toilets
Toilets for assistance dog (seeing, hearing and service assistance dogs) can be found on the 2nd floor of Terminal 2 and next to the Information Counter on the 1st floor of Terminal 3. Please ask at the nearest Information Counter or talk to a concierge.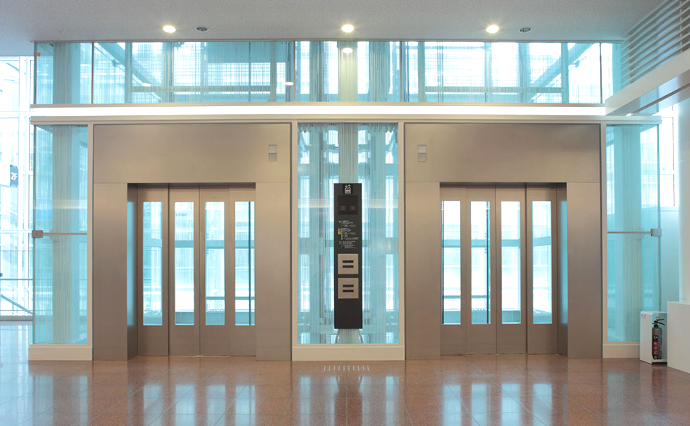 Elevator
Elevators feature voice guidance to provide information about the floor, door opening, and emergencies. The control panel also braille written at the side.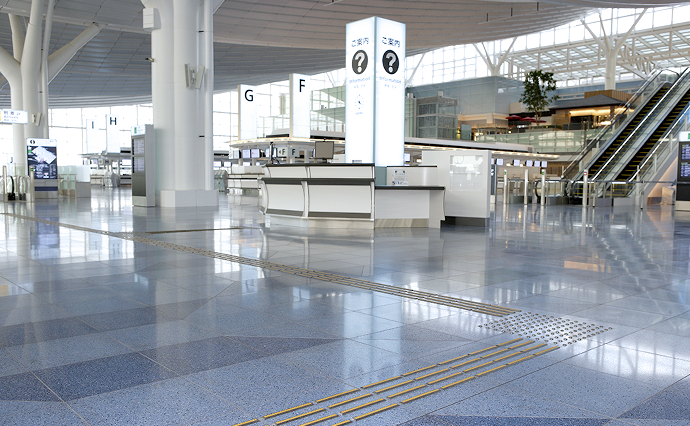 Braille Blocks
Braille blocks are installed from each transportation facility to the nearest Information Center. Concierges and airline staff are on hand to guide you from each Information Center to the boarding gate.
Currently, some information counters are closed. For smooth Special assistance are requested to make a reservation in advance. Please check here for details.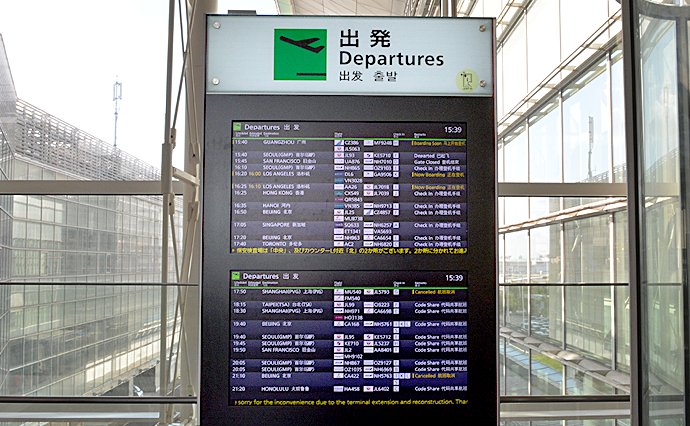 Flight Information Board
Flight information boards are set up along the line of flow for departing customers, providing timely information on your check-in counter and flight status, etc. For hearing-impaired customers, there is also screen-based visual guidance below these boards to explain emergency information, railway suspensions/delays, and calls, etc.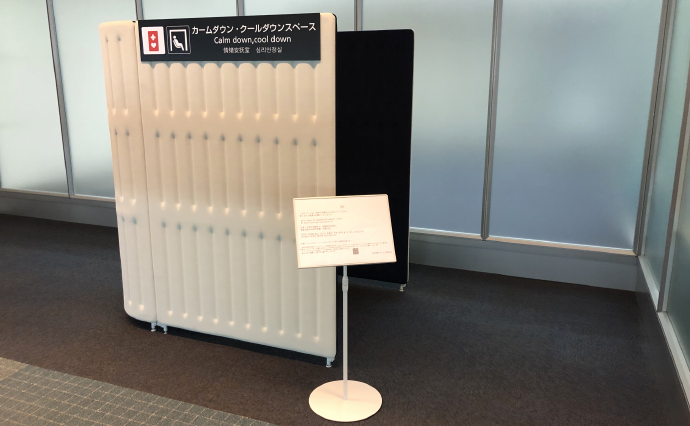 "Calm down, cool down" spaces
We have "Calm down, cool down" spaces for people and the families of people with developmental, intellectual, and mental disabilities, or those with dementia to use during their stay at the airport.