Toilets / Multipurpose Toilets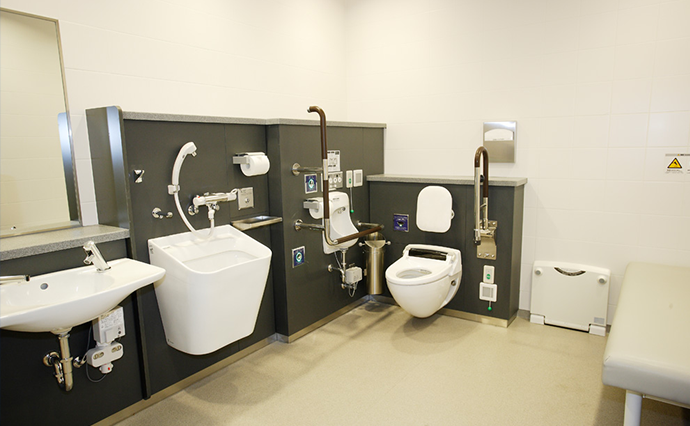 Toilets are located in all areas of the terminal. Each toilet location also has 1 or 2 multipurpose toilets.
These toilets can be used by customers using wheelchairs, elderly customers, customers with ostomates, and customers with infants and toddlers, etc. Features include diaper changing facilities, multipurpose beds, clothes changing rack, shower and sink for washing ostomate/dirt, and emergency button for contact with Disaster Control Center, etc.
Where there are 2 multipurpose toilets, these are designed for use of either left or right, with facilities catering to transfer from wheelchair to toilet seat.
Links