Universally designed "Calm down, cool down" spaces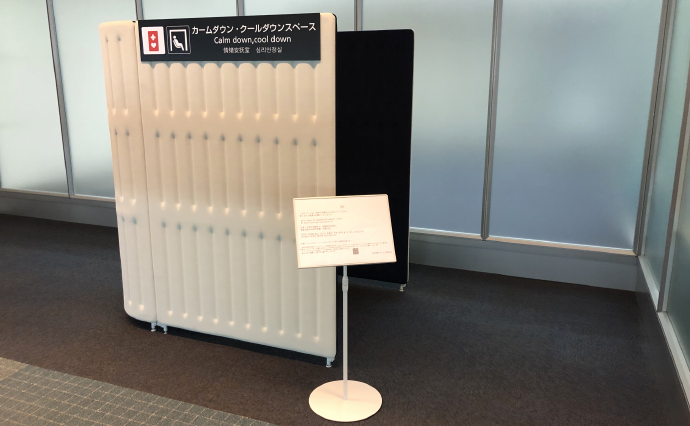 We have Calm down, cool down spaces available for individuals with dementia or developmental, intellectual, or mental disabilities and their family members to use while at the airport. When those who find it hard to adapt to traveling or crowded places and are sensitive to sound, light, or making eye contact feel anxious or stressed, they can use these spaces to calm down and prevent panic attacks. ​ ​
* Calm down, cool down spaces are availabe in the area after passing through the security check for domestic departures on the 2nd floor in Terminal 1 and Terminal 2.
Please see the Foundation for Promoting Personal Mobility and Ecological Transportation's website for more information on the "Calm down, cool down" concept.
Links