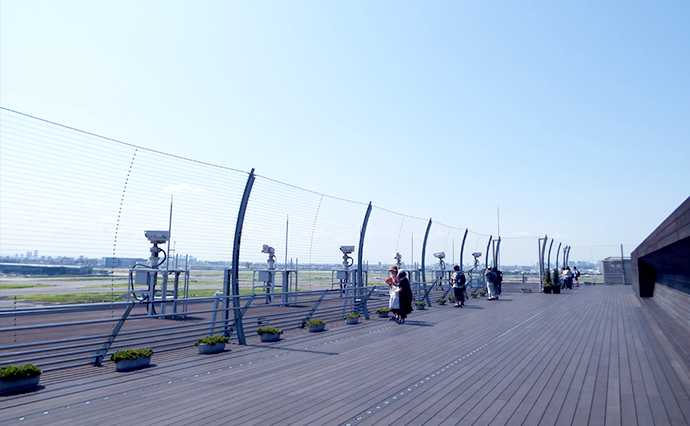 At Haneda Airport, we have four runways. Enjoy watching airplanes take off and land up close from the observation decks in each terminal.
Hours
Terminals 1 and 2 : 6:30-22:00
Terminal 3 : The hours for this observation deck are currently being shortened. For details, see the related links below.
Please note that the decks may be closed due to bad weather or security-related reasons.​ ​
Please contact Haneda Airport Terminal Information to confirm the situation on the day of your visit.​ ​
03-5757-8111
Links
List of Places
Observation Deck

T2 (Terminal 2)

Observation Deck (5F)

Opening Hours

 6:30 - 22:00

Observation Deck
Indoor Observation Floor "FLIGHT DECK TOKYO"

Opening Hours

 5:00 - 23:00

5F Market Place
Observation Deck

T3 (Terminal 3)

Observation Deck (5F)

Opening Hours

* The hours for this observation deck are currently being shortened. Go here for more information.

Observation Deck